Shopping Cart
Shopping Cart
SHOUTcast Widgets Package with Free Website Builder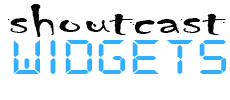 SHOUTcast Widgets + Optional Sitebuilder
-- Built in Flash/HTML5 Player
- Upload your Logo
- Upload your Avatar
- MP3 or AAC+ format
- Works with SHOUTcast v1, SHOUTcast v2 and Icecast
-Talk over Auto Dj (Requires Centova Cast)
- LastFM Album Artwork
- Twitter Automatic Song Posting
- TuneIN API Automatic Song Posting
- Visitor Tracking Analytics
- Complete Mail System
SHOUTcast Widgets all in one solution website builder + copy/paste widgets.Use this as your main website, SHOUTJokey can link to your domain name using domain masking (your listeners can access your page using your domain name ie. www.yoursite.com), includes user friendly control panel, upload your logo, public or private to remove branding, uses Last.FM API to pull each artists summary and image, auto-start flash player, full Facebook integration, Twitter integration, Google + Integration, and more.
This system is a great marketing tool, listeners can "Like and Share" each song that plays to their wall.
INSTANT SETUP!

Starting from
$9.95 USD
Monthly
$40.00 Setup Fee
SHOUTcast Widgets + Android App - Single / Multiple Stations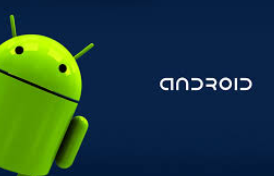 - Learn More About Android Development + Demo
This package includes and requires SHOUTcast Widgets. Does not include logo design, you will be required to provide some type of logo/avatar we can use for the icon and other background images. Please allow 1-3 days for final package release. App is designed for multiple streams, however will work with just one. You can manage your streams in real time from your SHOUTcast Widgets panel under Network Manager. You'll be able to first review sample APK before final build, changes after final build are an extra $20.

- Requires SHOUTcast Widgets Monthly Subscription
- $40 One Time Set Up Fee
- Add/Delete/Edit Streams in Real Time
- Unlimited Streams
- 1-3 Day to Final Release.
Android App (Independent)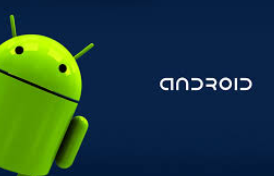 - Learn More About Android Development + Demo
This package is for Android App only, requires web hosting (any provider) so you can host the remote script to make live changes. Does not include logo design, you will be required to provide some type of logo/avatar we can use for the icon and other background images. Please allow 1-3 days for final package release. App is designed for multiple streams, however will work with just one. You'll be able to first review sample APK before final build, changes after final build are an extra $20.

- No Monthly Fees!
- Add/Delete/Edit Streams in Real Time
- Unlimited Streams
- 1-3 Day to Final Release
Powered by WHMCompleteSolution